Herotel invests in local Entrepreneurship development
We are proud to announce that we have successfully organised and funded a Herotel entrepreneurship programme in Bredasdorp. The programme is currently taking place at the Anene Booysen Skills Development Centre. The programme teaches 90 unemployed learners the fundamentals of doing business in South Africa. Upon successful completion and SETA verification, they will receive a nationally recognised certificate stating that they have completed the programme that has been presented by ExcelGrow, our partner in this programme.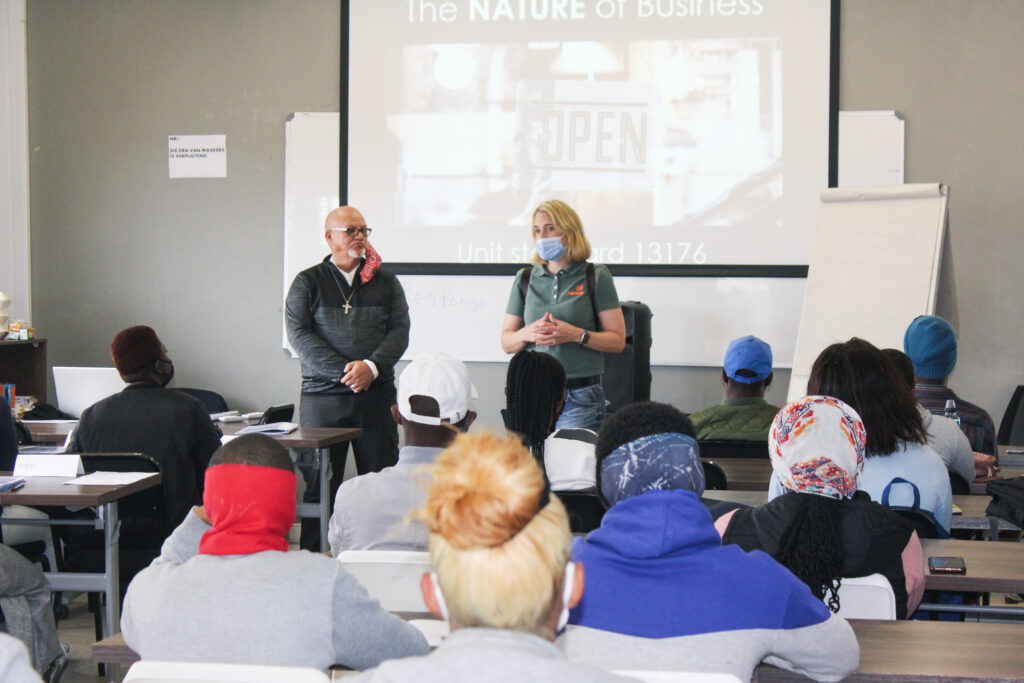 Erica Botha, who heads up the programme, welcomes the students at the Anene Booysen Skills Centre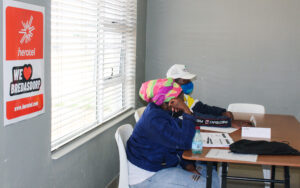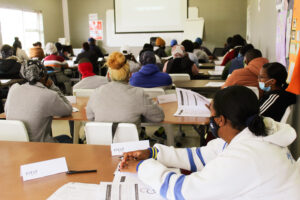 Our Bredasdorp students are learning with pride
Our vision is to assist communities to narrow the digital divide and to help municipalities deliver on the economic promises of the 4th industrial revolution (4IR). As part of this plan, we offer access to high-speed fibre internet across the wider community of Bredasdorp. This will enable individuals to enter the digital economy and give them the ability to run a business, entertain their family or follow their dreams and pursue online studies.
A special thank you goes out to the Cape Agulhas Municipality who has been instrumental in the successful implementation of this programme.
More about Herotel and Hero Fibre Internet
Fibre internet is a game-changing technology that delivers a high speed, highly reliable internet connection. And best of all, it is much more affordable than ADSL, LTE or mobile data. It is the cheapest way to connect to quality internet, by far.
Our 50Mbps product is well suited for most homes and small businesses. It will allow you to stream your favourite HD movies and series, support up to 4-6 connected devices or users at any one time, do some online gaming and generally cater for your digital lifestyle.
For connecting more users or devices, multiplayer gaming or extensive use of cloud-based services you should consider our 75Mbps, 100Mbps or 200Mbps services. Choose what you think will best suit your needs and if you find that you need a little bit more or a little bit less, we'll gladly adjust your speed for you. No strings attached. There are no upfront fees or contracts, but if you decide to leave within 12-months we will claim back the installation cost from you. You'll also get a free-to-use router to allow you to connect to our fibre via Wi-Fi.
It has never been easier to connect to the internet. Go to www.herotel.com and follow the three easy steps to sign-up in less than 5 minutes. Or call us at 023 004 0040 or visit our Bredasdorp offices at The Pavilion Centre, shop 16.
Our prices are shown below.