Herotel invests in local Entrepreneurship development
We are proud to announce that we have successfully funded and facilitated a Herotel Entrepreneurship programme in Bredasdorp.  
The programme was facilitated in partnership with ExcelGrow at the Anene Booysen Skills Development Centre. This programme guided 90 unemployed learners through the fundamentals of doing business in South Africa.   
 Our Bredasdorp students are shown below, learning with pride.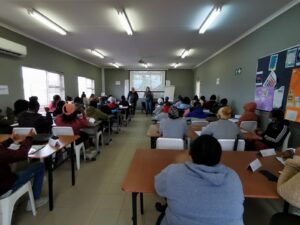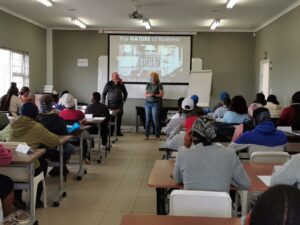 Our students and partners celebrated all the learning efforts during a flagship Awards Ceremony in December. 
 Successful learners have been awarded with certificates of completion and will receive a nationally recognised Statement of Results upon SETA verification. 
 The Awards Ceremony was opened by the mayor Mr. Paul Swart where he shared words of wisdom and inspired the audience to turn hopes and dreams into actionable goals.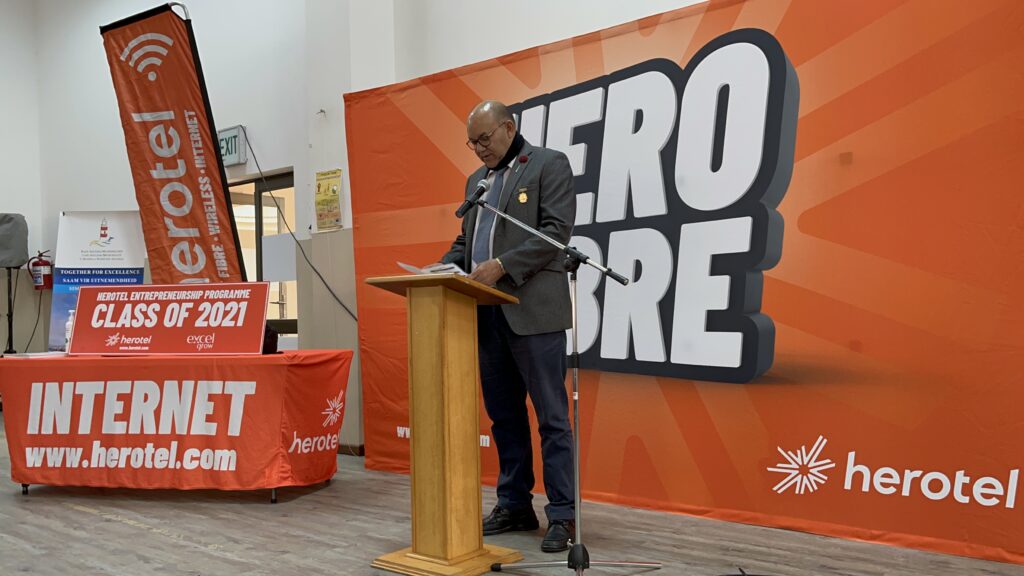 Students shared their learning testimonies during the ceremony.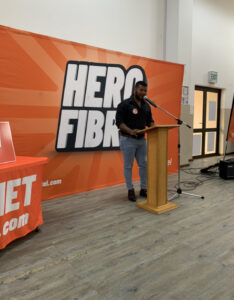 Timothy Wyngaard, one of the learners shares his feedback about the programme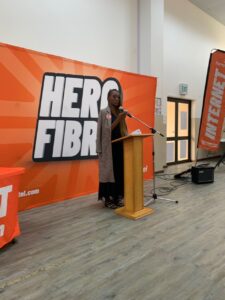 Ayasitanda Lipuzi, one of the learners shares her positive views on the group's training experience
We are proud to service the Bredasdorp community with our fibre as well as our Entrepreneurship programme offerings.  
The Class of 2021 as well as our partners are shown below: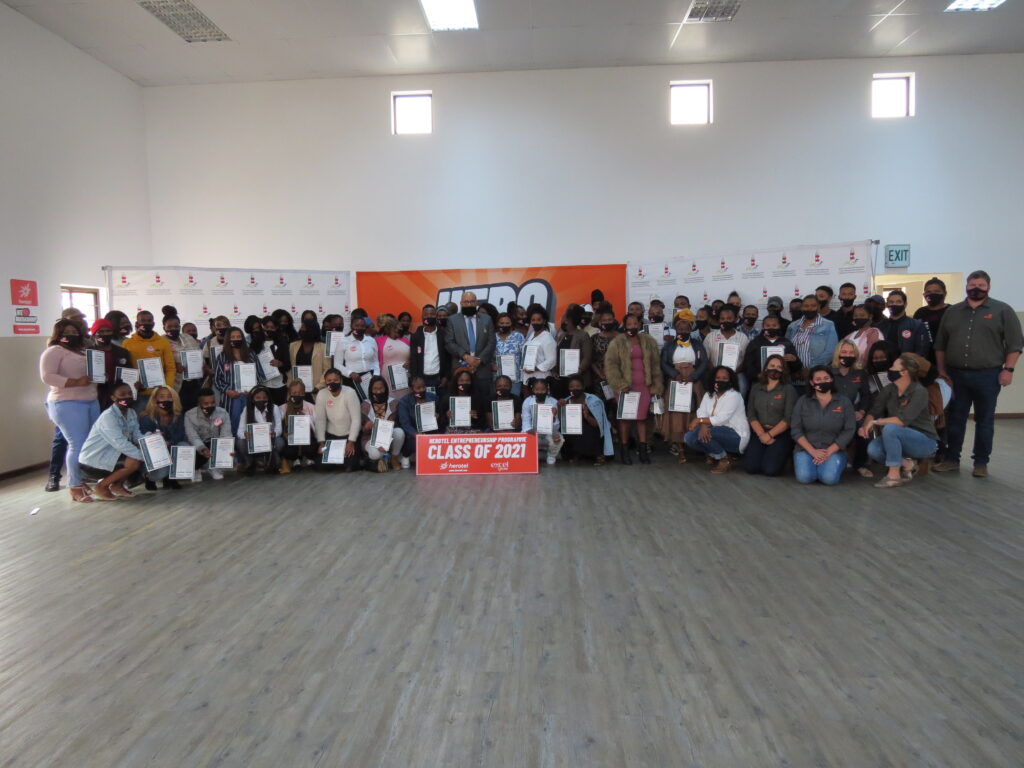 The group came together for a brief moment for the group photo, ensuring that COVID protocols were adhered to. 
A special mention goes out to:
Mr. Paul Swart, The Mayor of Cape Agulhas Municipality
The Cape Agulhas Municipality
Eben Phillips, Municipal Manager
Nombasa Mhlati Musewe, HR and Organisational Development Divisional Head
Lauren May, Skills Development Facilitator Cape Agulhas Municipality
Ruddy De Val & Ben Burger, Radio Overberg
All the learners
Our Herotel and ExcelGrow teams
Thank you for making an impact on the youth in South Africa. 
"Education is the most powerful weapon which you can use to change the world."  ~ Nelson Mandela